Regular readers will know that I sometimes re-post infographics from eLearning Infographics when I come across some which are useful to German learners.
Today's infographic is aimed at those, who have heard about mobile learning but haven't thought whether it might be useful to them.
"Mobile learning has brought learning to people so effectively that they have access to courses and information at their fingertips. This has enhanced the learning habits of people at large who have time constraints, are mostly on the move, and a few other factors. When learners are mostly accessing their smartphones, learning can happen anyplace, anytime. This infographic brings to you the seven key benefits of mobile learning and why people prefer this method of learning. " (quoted from eLearning Infographics)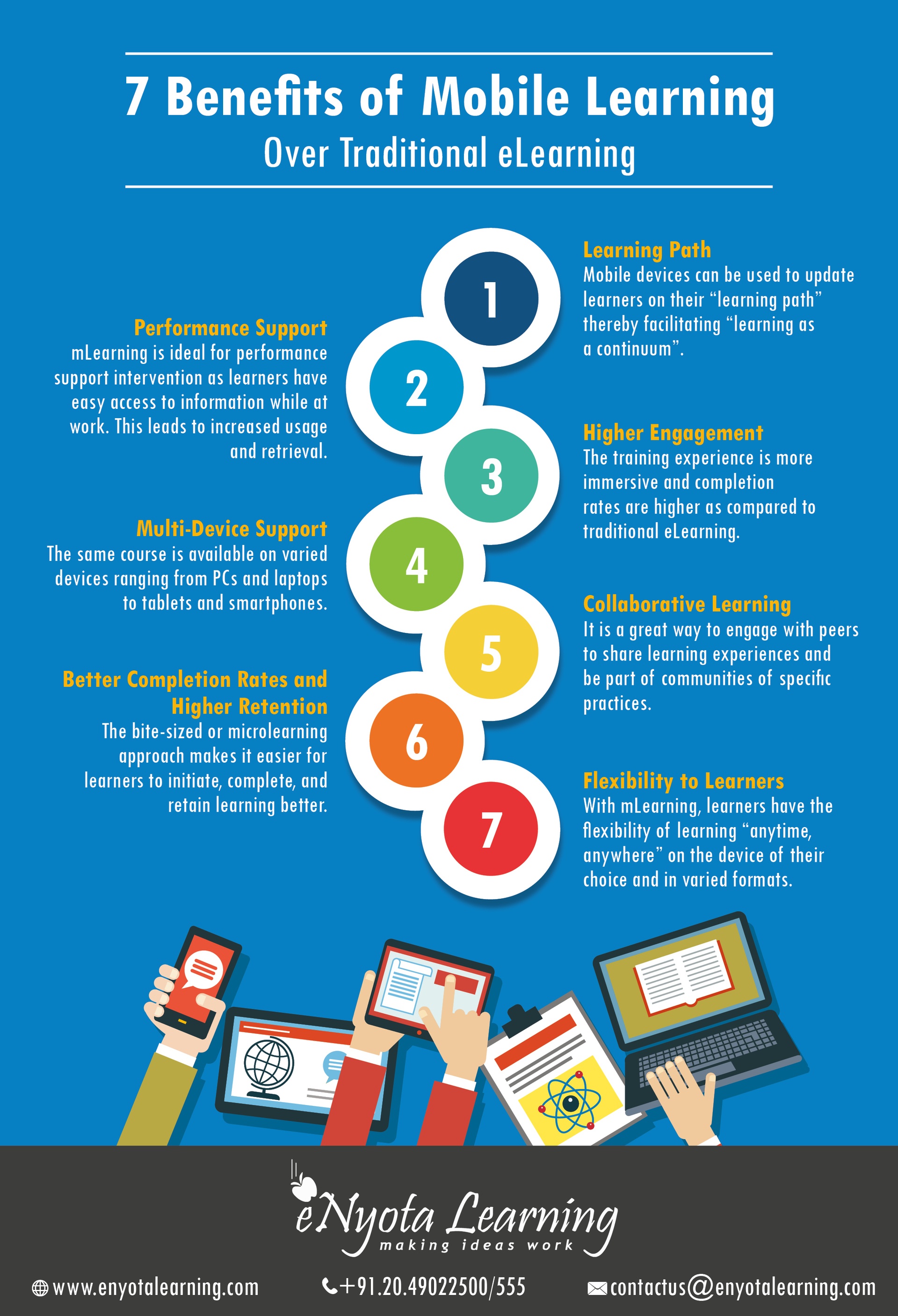 Find more education infographics on e-Learning Infographics
Let's look at those 7 benefits again, and also why I offer online courses:
http://sigilocontabilidade.com.br/26-cat/dating_39.html Learning Path
Unlike books, online courses can be updated so easily.  Once you bough a German text book, that's it, the content doesn't change.  Of course that doesn't mean you shouldn't buy any books, but if you do buy an online course, you automatically get any updates (new videos, activities…) the instructor has made.  For example, my Udemy courses get updated at least once a year.
Schwetzingen Performance Support
This might not apply so much to German courses, although if you and your colleagues struggle with, for example, masculine gender, as you would have access to your course on any device,  you could check which nouns are usually masculine (or whatever your problem might be).
Orangeville Higher Engagement
"The training experience is more immersive." That is one of the reasons why I started making online grammar courses. It doesn't matter, whether you're learning with a tutor at College or on your own with a book or online resources. Each grammar topic is usually covered with only little material. Great if you understand it straight away. Not so great when you're struggling. That's where my courses might be handy. Depending on which grammar topic gives you stress, if I have a course about it, it will explain the topic in great detail, enabling you to continue with your studies.
buy prednisone without Multi-Device Support
My favourite! My online resources, including my Udemy and Skillshare courses, can be accessed from you PC, laptop, tablet or smartphone. So, whenever you have a few minutes spare, you could watch a video on your phone. Then when you get home, you can continue on your computer.
Collaborative Learning
Thanks to the internet you can now be part of communities with people from all over the world and not just those who attend the same evening classes with you. I started my Facebook group Ask Angelika for anybody who is learning German, whether they are beginners or advanced learners. Join us!
Better Completion Rate and Higher Retention
Over the years we seem to find it harder and harder to concentrate for a longer stretch of time. If you find the same, then watching a 5 minute video is a lot better than trying to stay awake for a 2 hour lesson ☺
Of course, there is nothing stopping you from watching more than one video at a time. But if that's all you feel like doing, it's possible and doable.
Flexibility to Learners
Another reason why I love online courses. Learners have the flexibility of learning anytime and anywhere. If you had lessons with me via Skype or at your home, it would only be possible if we found a time suitable for both of us. If you lived in another country and timezone it would get more and more complicated. With online courses it doesn't matter. You can watch the videos or do the activities AND ask questions when you have time. And I can answer them as soon as I am online – even when you're asleep. Win win!
So, if you've never considered online learning but want more grammar info, (admit it, one can never have enough German grammar, right ☺) have a look at my Udemy courses.
With a 30-Day-Money-Back guarantee you've got nothing to lose … except maybe that niggling grammar problem that's been bothering you for ages! And that's not a bad thing!
Please share this post, danke!